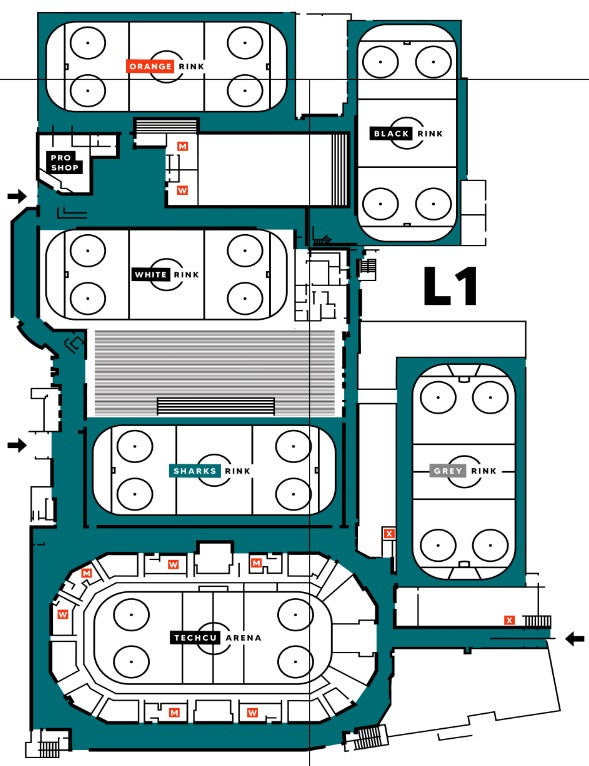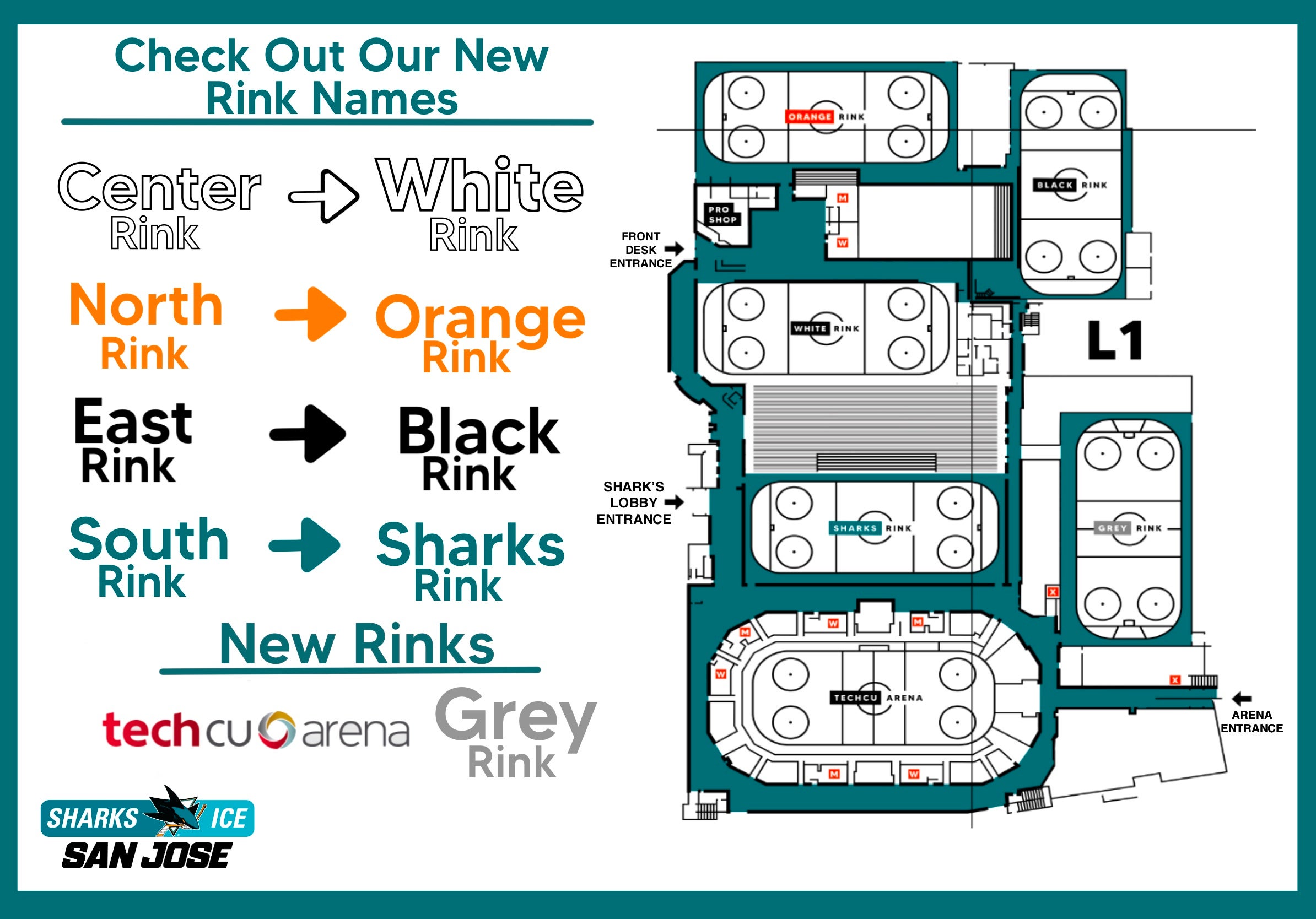 New Ice Rink Names, Same Great Experience
For a little over two years now, our athletes, coaches and all of Team Teal have been waiting patiently for the day we unveil our two new ice rinks at Sharks Ice at San Jose. Look forward to our official first day of activities on our two new ice surfaces. Skaters … get ready for a new era!
With the addition of two new rinks - opening soon -, it was time to refresh our current rink's names (refer to photo above) to enhance the guest experience. The graphic shows a map of the building as well as a list of the name changes.
The numbering system of the locker rooms have also changed. Rooms 1-17 have changed according to the corresponding ice surface's new name. Locker rooms will be designated to the rink color and labeled 1-4, except for Grey Rink which will have 12 locker rooms. For example, the locker room formerly known as 10 will now be Orange 1. Grey rink's locker rooms will be shared with Tech CU Arena activities as well as any overflow from other rinks.
Our team has been working diligently on the new ice surfaces for the public to enjoy. This era will bring exciting new opportunities for ice sports in San Jose and our surrounding communities. This begins a new chapter of growth for all visitors. Coming soon is another great addition is Calder's Bar & Refuge, which will overlook Grey Rink and the Sharks Rink!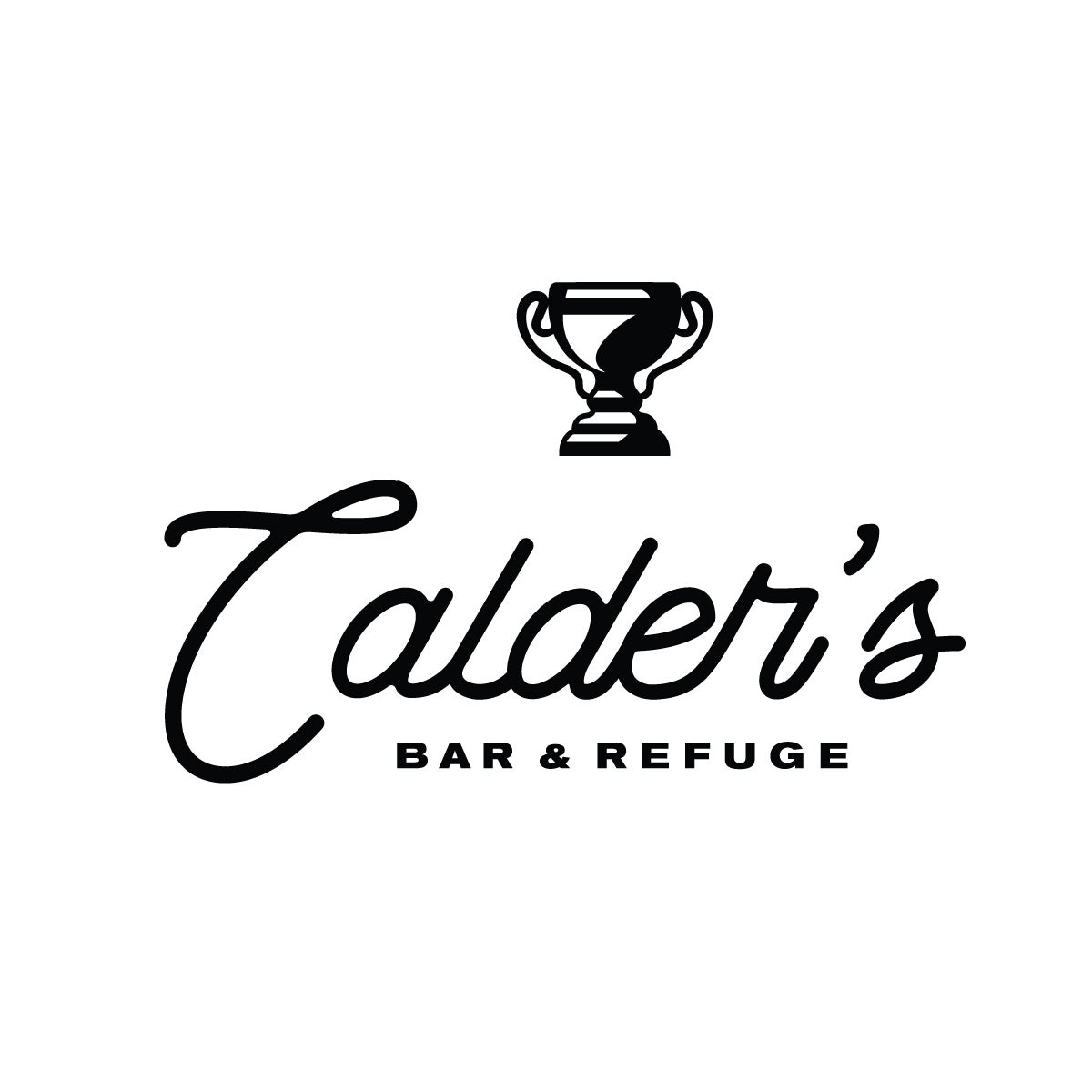 CHECK OUT THE IMAGES FROM OUR EXPANSION PROJECT
SAN JOSE CITY COUNCIL APPROVES EXPANSION TO SOLAR4AMERICA ICE AT SAN JOSE
SAN JOSE, CA - The San Jose City Council unanimously approved a 200,000 square-foot expansion of Sharks Ice San Jose, which will add two additional recreational ice sheets to the facility, increasing the building's total ice sheets to six. The expansion will make Sharks Ice San Jose the largest ice facility under one roof west of the Mississippi River.
One of the additional ice sheets will be located inside a 4,200-seat, two-story spectator arena which will serve as the new home for the San Jose Barracuda, the American Hockey League (AHL) development affiliate of the National Hockey League's San Jose Sharks.
Construction for the facility is expected to begin in late April 2020, with a targeted completion date of April 2022.
"We are thrilled to enhance our partnership with the City of San Jose and add much-needed additional sheets of ice at Solar4America at San Jose," said Senior Vice President, SAP Center and Sharks Ice Jon Gustafson. "This facility has become an incredible community asset, hosting more than 1.2 million visitors each year. It is also an important economic engine for our city, generating thousands of dollars in Transient Occupancy Taxes through hosting national and international hockey and ice competitions, filling nearly 6,000 hotel rooms annually."
The expansion will double the facility's footprint to just under 400,000 square feet, making it one of the premier recreational ice facilities in North America. It will be LEED certified Silver when complete.
The expansion will also include 20,000 square feet for a dedicated medical facility, expanded and enhanced restaurant facilities, a homework study area and a fitness center.
The 4,200-seat spectator arena will include locker rooms, training facilities and executive office space for the Barracuda, an in-arena Jumbotron with a 360-degree LED display ring, 12 suites, eight loge boxes, one theatre suite, a 46-person party deck, three bar locations, seven food concession stations, a press room and press box and two team merchandise stores.
The ice surface in the spectator arena will be available for public use when not in use by the Barracuda.
Sharks Ice San Jose is owned by the City of San Jose and has been managed and operated by Sharks Ice LLC, a subsidiary of Sharks Sports & Entertainment, since 1998. Since that time, the facility has seen two previous large-scale expansions. In 1999, a third ice sheet and a training facility for the San Jose Sharks was completed. In 2005, a fourth ice sheet and Stanley's Sports Bar was added.
In conjunction with Sharks Ice San Jose, Sharks Ice LLC manages and operates two other ice facilities in the Bay Area; Sharks Ice at Fremont and the Oakland Ice Center, Operated by Sharks Ice.
The Sharks Ice family of rinks serves a diverse list of ice sports, including ice hockey, figure skating, broomball, curling, speed skating, ice dancing, as well as public skating. The Sharks Ice umbrella is home to the largest adult hockey league in the United States, boasting more than 4,300 participants.
In addition to serving as the official practice and training facility for the Sharks and the Barracuda, Solar4America at San Jose also hosts the San Jose State University Spartans hockey team, the Jr. Sharks hockey program, the Peninsula Figure Skating Club and the Silicon Valley Curling Club.
Many of the Bay Area's most prominent ice skaters have called the Sharks Ice family of rinks home, including 2019 and 2020 U.S. Figure Skating National Champion Alysa Liu, who skates out of Oakland. In addition, 1992 Olympic champion Kristi Yamaguchi, 1996 U.S. National Champion Rudy Galindo, and 2014 Olympian Polina Edmunds have all based out of Sharks Ice San Jose. 2017 National Champion Karen Chen has also called Sharks Ice at Fremont home.