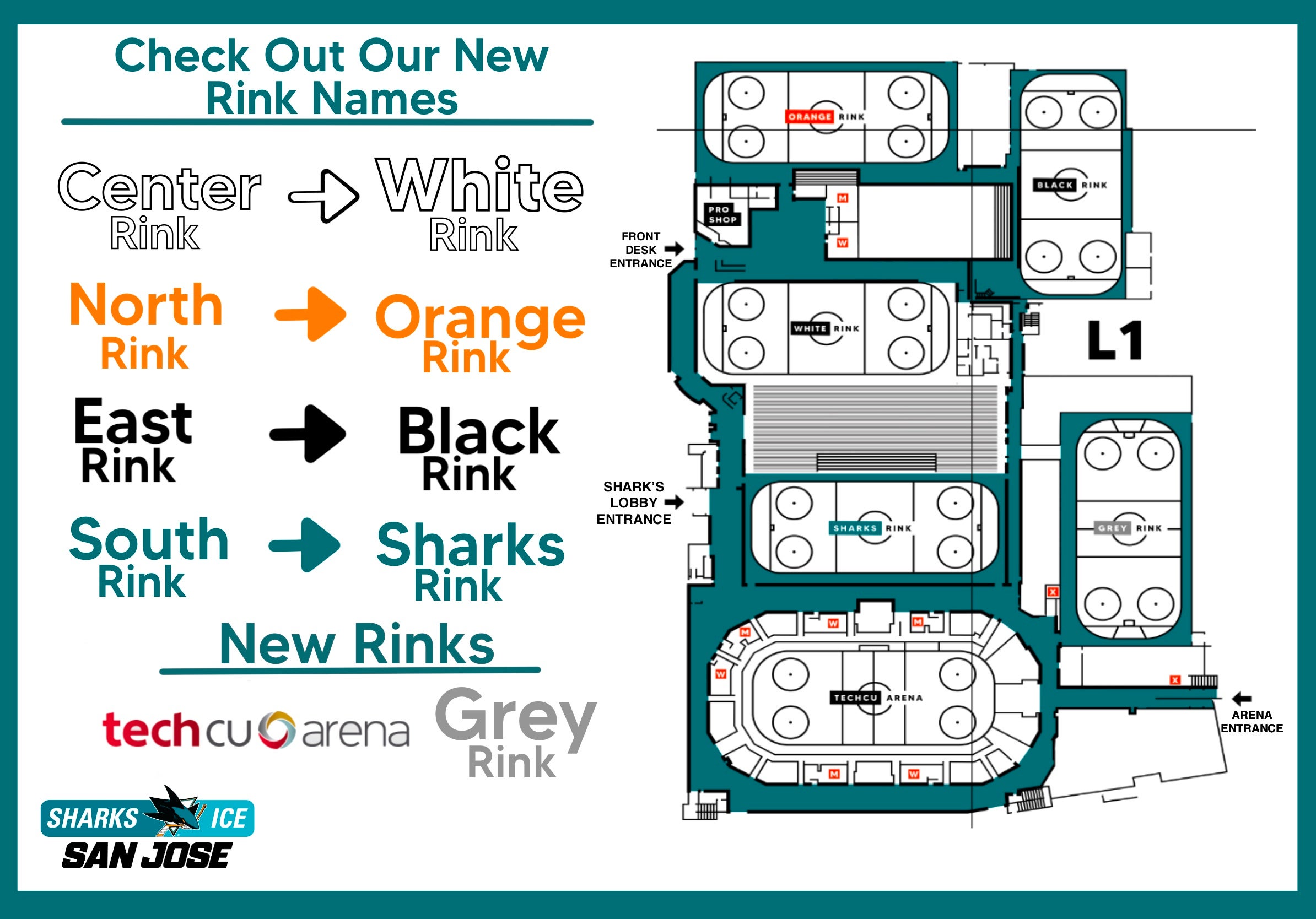 New Ice Rink Names, Same Great Experience
For a little over two years now, our athletes, coaches and all of Team Teal have been waiting patiently for the day we unveil our two new ice rinks at Sharks Ice at San Jose. Look forward to our official first day of activities on our two new ice surfaces. Skaters … get ready for a new era!
With the addition of two new rinks - opening soon -, it was time to refresh our current rink's names (refer to photo above) to enhance the guest experience. The graphic shows a map of the building as well as a list of the name changes.
The numbering system of the locker rooms have also changed. Rooms 1-17 have changed according to the corresponding ice surface's new name. Locker rooms will be designated to the rink color and labeled 1-4, except for Grey Rink which will have 12 locker rooms. For example, the locker room formerly known as 10 will now be Orange 1. Grey rink's locker rooms will be shared with Tech CU Arena activities as well as any overflow from other rinks.
Our team has been working diligently on the new ice surfaces for the public to enjoy. This era will bring exciting new opportunities for ice sports in San Jose and our surrounding communities. This begins a new chapter of growth for all visitors. Coming soon is another great addition is Calder's Bar & Refuge, which will overlook Grey Rink and the Sharks Rink!