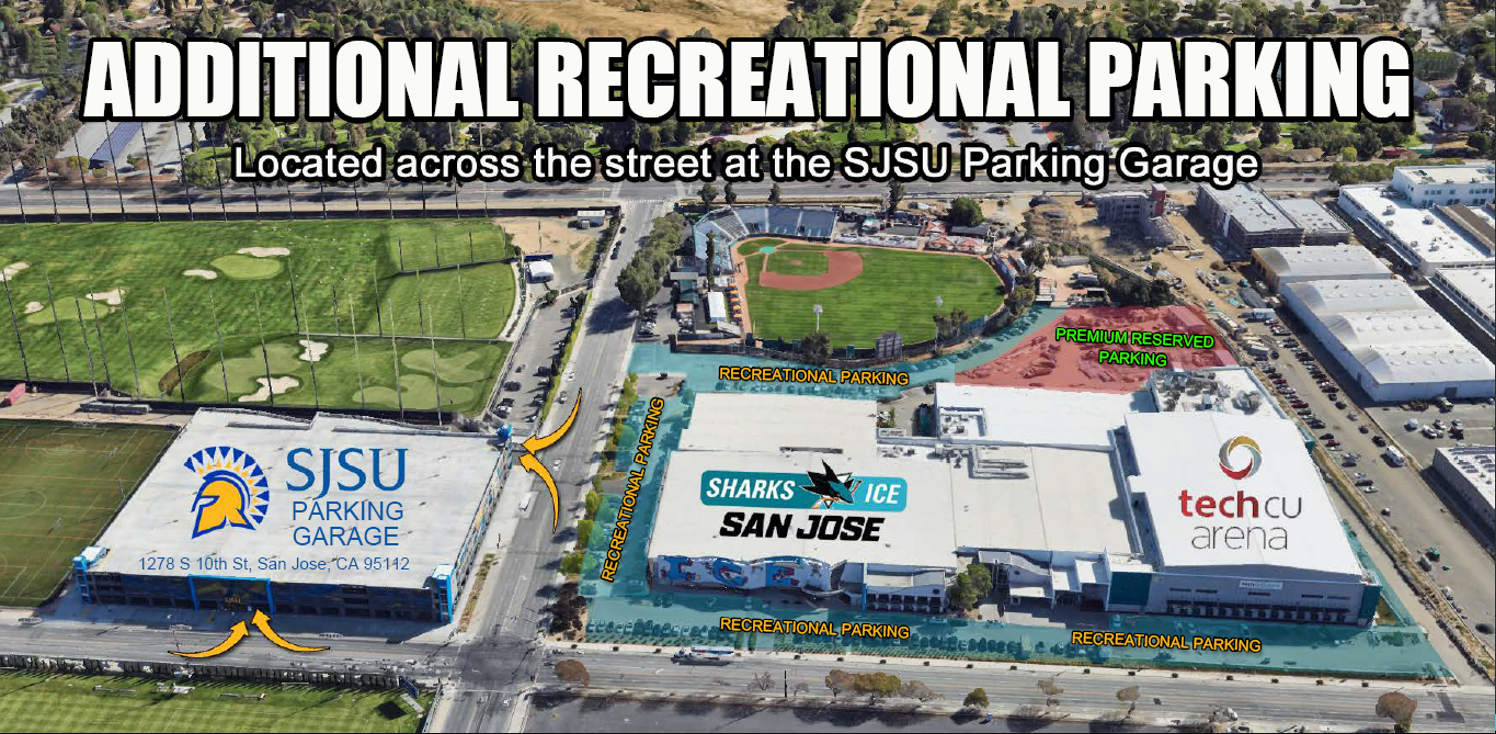 With the start of the San Jose Barracuda regular season beginning at Tech Cu Arena, please be advised that onsite parking will be impacted. For those attending Sharks Ice recreational programming (skating, hockey, Public Session, leagues, Learn to Skate classes, etc.), anticipate to park in the RECREATIONAL PARKING area shown in blue on the map above. The SJSU Parking Garage will continue to be available for any overflow parking. Make sure to plan accordingly to allow yourself plenty of time to arrive and find parking before your scheduled event. Please be aware that event parking for Tech Cu Arena will begin four hours prior to the start time of the scheduled event and last through the end of the event. For the most up to date Barracuda schedule, visit www.sjbarracuda.com.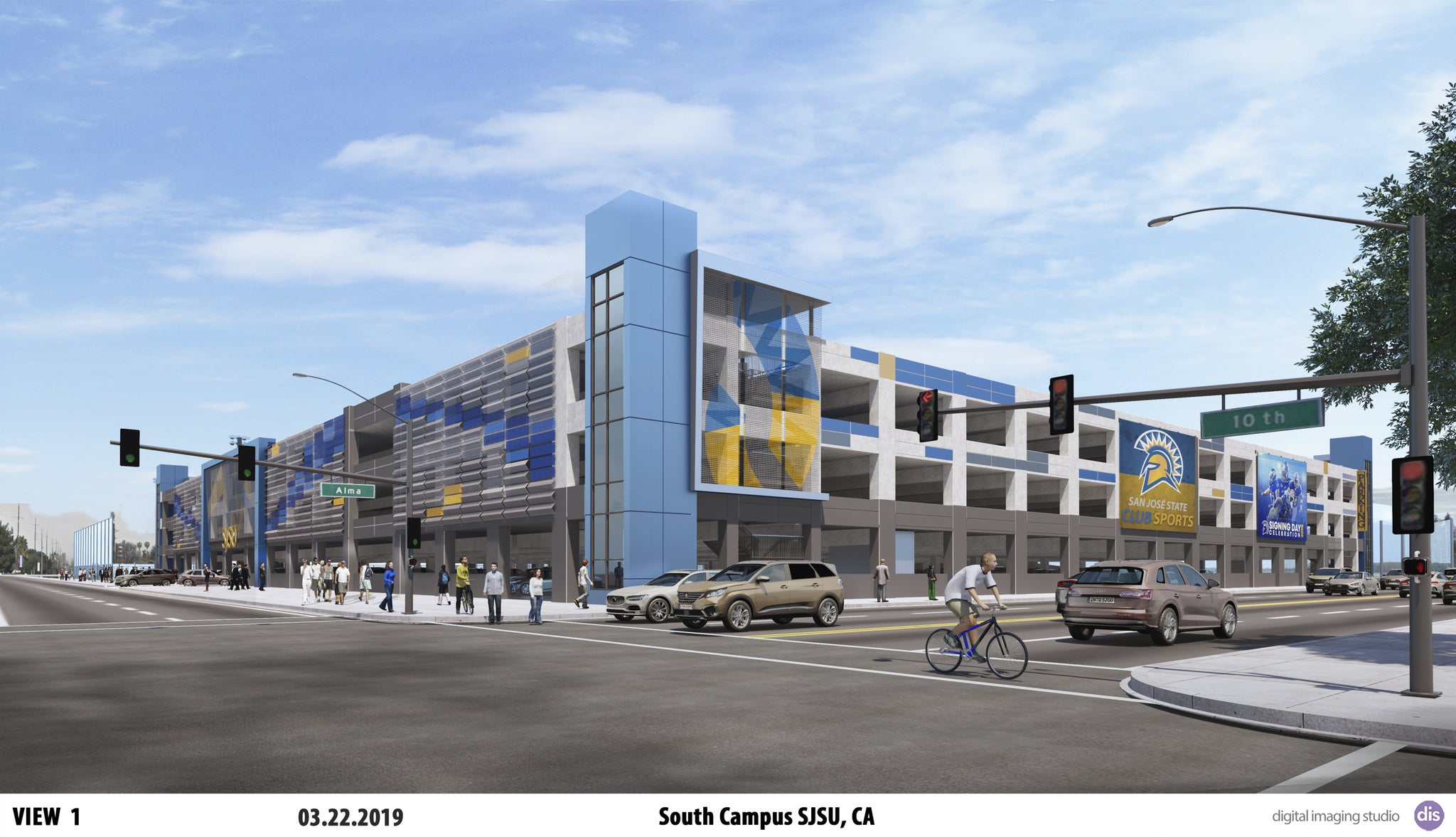 SOUTH CAMPUS PARKING GARAGE
Happy to announce the new San Jose State University South Campus Parking Garage has opened directly across the street from Sharks Ice at San Jose. While we anticipate that on-site parking will be sufficient for daily needs, utilization of the parking garage may be needed as program offering and participation expand during our construction period thru August 2022.
Below are details for utilizing the SJSU South Campus Parking Garage.
DAILY OR SHORT-TERM VISITOR/GUEST PARKING
Visitors or guests may park and purchase Virtual Single Day and Hourly permits through the following options:
1. ParkMobile's text to pay feature (text "PARK" to 77223, follow the link and checkout as guest user)
2. ParkMobile App - For frequent parkers, we recommend downloading the ParkMobile app before arriving at SJSU for faster and more convenient visitor parking payments.
3. Self-service Permit Pay stations - At the South Campus Garage, self-service permit pay stations are located on the first floor next to the elevators. Pay stations accept Visa/MasterCard and coins, $1, $2 bills (Exact change only. Pay stations do not give out change. NO REFUND WILL BE GIVEN FOR OVERPAYMENT).
Please note: After parking in the garage, visit the front desk for the most up to date Zone Code.
Visitor/guest virtual parking permit is valid in any General parking space not designated for any other use (such as Employee parking).
Visitor Parking Permit Prices at South Campus Garage

Permit Description

Permit Prices

Per Hour
(Maximum daily rate of $4)

$1.00/hour

Event Parking

Event Rate
*** Barracuda Arena Event and other area event attendees must pay the event parking rate. Non-event patrons visiting the Sharks Ice can purchase permit at the hourly regular rate at the Sharks Ice front desk counter.